You deserve to be ready for the unexpected! With a backup generator, you can stay productive and comfortable even when utilities are down. These whole-house generators are a great solution to stop spoiled food, disruption of medical devices or any other common consequences of power outages – making it easier to protect your home against electricity issues.
At Morgner Inc. Air Conditioning & Heating, we make emergency power solutions easy. Our experienced electricians are certified to install top-quality, whole-house generators with confidence and expertise. We understand the benefit of having dependable standby electricity in times of need, which is why our installation services guarantee prompt yet professional results – all at a fair price that works for every budget! Reach out for your free quote today via 314-262-4541.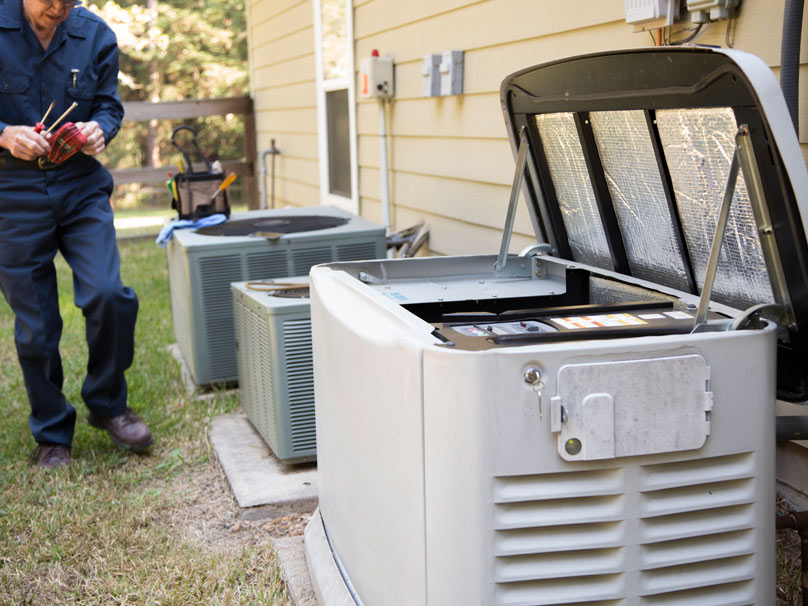 Home Generator Installation Is a Great Option
For homeowners wanting reliable power in storms and blackouts, standby generators are the ideal choice compared to traditional portable models. As opposed to portable generators, which can only supply energy to a few appliances at once, a whole-house generator can regulate larger power loads, making it possible to use hardwired items including lighting systems. Plus you won't have the hassle of lugging cords through your house – making them safer than their smaller counterparts too!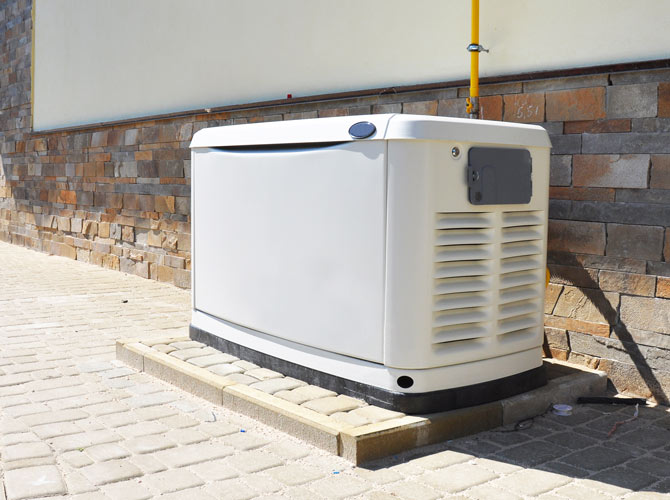 While a sudden power outage isn't a regular occurrence, it could still create a significant disruption when a problem finally does appear. Thankfully, there are a number of advantages to letting pro generator installers in Saint Louis, MO, set you up withthe perfect make and model.
Numerous options for fuel supply – from natural gas to propane, standby generators can be powered by a number of secure energy sources that can provide for all of your home's needs – no more troubling yourself about lights going out or appliances shutting off! Find the ideal fuel type for optimizing and protecting the electrical systems in your home.
Convenient safety and use notifications – with automatic startup, these powerful systems immediately kick into action to limit any problems that could arise as a result of unexpected shut downs as soon as they detect a disruption in the grid. Many models also come with remote monitoring services, where you can get real-time updates directly from your phone or other smart device for total peace of mind when it comes to your generator's performance!
Exceptional installers – the installers at Morgner Inc. Air Conditioning & Heating are devoted to ensuring a seamless installation for your standby generator. Whichever model you prefer, we'll make sure it's all set to provide ample power the moment your electricity shuts off.
Trust Our Expert Generator Installers in Saint Louis, MO
Morgner Inc. Air Conditioning & Heating makes it easy to ensure you're prepared for the next power outage. All it takes is a single phone call and we'll start your estimate as soon as we can! We're happy to sit down with you and explore makes and models until you're convinced you know which one is best – resulting in a simple and hassle-free installation process!
So don't wait any longer; contact us today at 314-262-4541 so you can get back to enjoying the peace of mind that comes with knowing your home is protected!